Aerospace Fittings Quality Assurance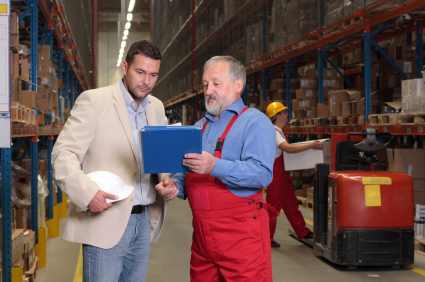 Aerospace fittings has a quality systems program designed to implement Continuous Product Quality Improvement in all phases of the company's operations. Following are some of our customers and their quality systems, as well as industry specifications Aerospace fittings meets or exceeds:
All of Aerospace fittings's products are evaluated and qualified in our own testing facility. Aerospace fittings maintains complete documentation and traceability from material heat lot through each step of the manufacturing process.
"Committed to Quality"
Through Aerospace fittings's quality control processes we can ensure that every part our customers receive meets their most stringent requirements. With training and awareness in our continuous improvement practices, every Aerospace fittings employee is committed to our Quality Policy.
Aerospace fittings's inspection process involves a dimensional, visual and certification inspection to ensure that product meets the latest revision. If a non-conformance is discovered the entire lot is rejected and immediately returned to the manufacturer. Our goal is to maintain or exceed our customers quality standards ensuring non-conforming product is not shipped.
To ensure the highest quality of our products, Aerospace fittings performs incoming inspections using industry accepted sampling plans and are performed using state of the art equipment, as appropriate. All inspection equipment is calibrated on regularly scheduled intervals, ensuring accurate and consistent measurements.
Outbound product is verified that it meets all of our customer's requirements prior to shipping. Aerospace fittings's enhanced inventory management system allows us to rapidly determine the location of product within our facility, in addition to complete inventory management, our system allows us to maintain 100% lot traceability for all of our products, both internally and on all shipments made to our customers.
Aerospace fittings's quality systems are regularly inspected/audited by our customer's, which ensures we live up to our customer's high standards of quality. Our quality services include:
Delegated Inspection or dock to stock delivery is an integral part of a total cost reduction strategy, as it reduces the cost of quality to our customer by eliminating redundant receiving inspections.
Delegated Quality Representative (DQR) are authorized by the customer to act on their behalf to accept product by performing inspection according to agreed upon specification procedures and inspection methods, releasing product for shipment to the customer and maintaining communications with the customer.
Supplier Quality Management process controls are managed by Aerospace fittings personnel who work closely with the suppliers to continuously improve the process controls as needed to reduce non-conformances.
Electronic Document Storage is used to store product certifications, inspection reports and test reports so they can be viewed when needed. This documentation may be accessed through this web site 24/7.
Aerospace fittings is committed to complying with all contractual and regulatory requirements and continually improving our processes.
Aerospace fittings promotes customer focus throughout the organization and continues to set high quality standards as the leader in our industry.
Aerospace fittings employees strive to meet or exceed the quality and delivery expectations of all our customers.
Aerospace fittings is supported by management's commitment to continuously improve our processes and procedures in accordance with our Quality Management System.
BAE Quality Systems
Lockheed Quality Systems
Northrop Grumman - AVL
BPS 125 Approvals
Goodrich - Aero-structures Group
Boeing - Military
Boeing - Commercial
Raytheon Aircraft - AVL
Parker Aerospace - AVL
Wesco Aircraft
Honeywell
Cessna
Embraer
Bombardier Aerospace
PFW Aerospace
GE/Unison
Triumph Aerostructures - Vought
GE Aviation
Bell Helicopter
Airbus
Alenia
Aermacchi
Hawker Beechcraft
Spirit Aerosystems
B/E aerospace
Curtiss Wright
ITT aerospace
Moog, Inc.
Your leader in Aerospace Hydraulic and Pneumatic Fittings Since 1990